I know, I know. I can't believe it either. It's already February! Last month flew by like an income tax refund check! It was a good month, but I'm not quite sure that I'm ready for February. That's the thing about time. It waits for no one. So, before I start the rapid descent into my grind goals for the spring, let me take this moment to pause in gratitude to January.
Normally, these gratitude posts are filled with lists of random items for which I'm grateful. This month, I want to do something a little different. I want to focus on one thing that caused me to give thanks several times in January- my neighbors.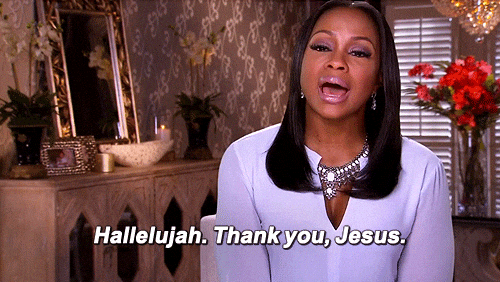 You know the jingle, "Like a good neighbor…"
Rewind back to Martin Luther King, Jr. weekend. The girls and I teamed up with Helping Hands for a day of outreach to homeless women. The weather was cooperative. Our transportation issues worked themselves out. The girls were on their best behavior. Everything was going well. As I drove the last girl home, I received a call from one of my neighbors. The fire department and police had just broken into my house. No one was home and as far as they could tell, there was no fire.
Yep! This was me, driving all the way home, where the police were kind enough to leave a form in my mailbox to the effect of, "Oops, wrong house :-/." (But that's a discussion for a different day.)
The blessing in this whole experience was my neighbors, who were waiting for me like…
They are the best detectives on the planet! They provided all of the details including time of arrival and time of departure and they guarded my house (that the police left unsecured) until I arrived.
As if that wasn't enough, those same neighbors helped us to excavate my cousin's car during the blizzard so that she could drive to her new job on Monday morning. We're planning to make gift baskets to thank them for their care and support.
So, as you welcome February with her abundance of love, who do you need to thank for an act of kindness or for their continued presence? Take some time this month to show someone your gratitude.